Cyber Distribution has selected vendors that embrace Cloud, and address the Connectivity, e-Safety, and Cyber Security spaces. Our solutions help our resellers win business, open doors and increase profit by offering a combination of disruptive value, technical innovation and solution enhancement.
Securly is a global student safety company that offers "pure cloud" solutions which enhance student safety online. They use AI to identify safeguarding issues in web sites, social media, documents and email. Their solutions are designed to reduce technical requirements, empower safeguarding teams, and improve parental engagement
Cambium Networks The Cambium Networks proposition is simple. Cambium provides enterprise grade solutions offering disruptive value. These are cloud managed wi-fi, ethernet switching and wireless broadband. They offer low cost high quality hardware, with perpetual enterprise cloud licensing, and five year support inclusive.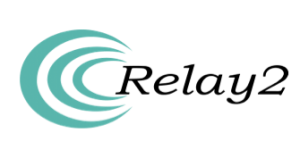 Relay2 provides cloud managed wireless edge computing ie. Wi-Fi access points with integrated processing and storage plus a cloud management system that integrates with Docker Hub to provision container applications to the APs. This puts multi media web content, and applications in a low cost AP. Putting the data close to the end user and eliminating WAN and LAN bottlenecks
Vault is a global PAN solution that allows users to connect to any of a network operator's guest networks, via a secure passphrase based on a WPA2 key, and be placed in their own private VLAN with appropriate access rights. It enables operators to provision access from their Subscriber Management Software, advertise via post connect page, and track usage.