Solutions that improve the performance, simplicity monetisation and reliability of visitor-based networks.
With more than 20 years of experience, Nomadix enables over 5 million daily internet connections in over 150 countries. With a global reputation for unparalleled reliability and ease of management, its patented gateways are the industry standard in hospitality are used by tens of thousands of properties and supporting millions of rooms worldwide.
The company provides hotel and property owners, brands, property management groups and managed service providers (MSPs) with a suite of solutions that will enhance the guest and tenant experience, today and into the future. From in-room entertainment with TV casting, to secure Wi-Fi, to a PBX phone service – travellers can feel at home wherever they go.
Nomadix Cloud Managed Wi-Fi offers a true portal-free, home Wi-Fi experience to your residents and tenants, eliminates the need for MAC address-based onboarding, and empowers your property managers to easily create and manage bespoke resident Wi-Fi accounts.
It even allows your residents and tenants to self-manage their Wi-Fi settings, increasing customer satisfaction and reducing your support overhead.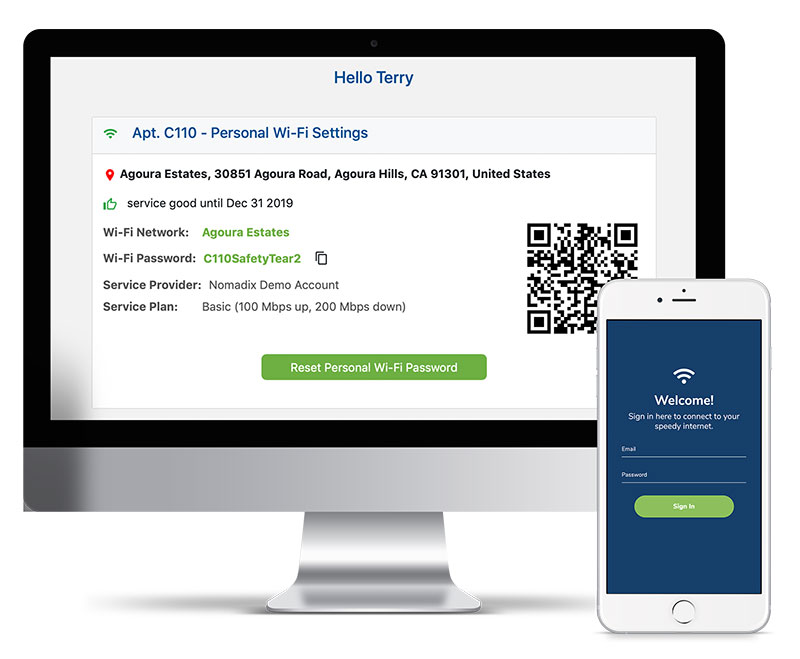 Nomadix gateways have been the industry standard in hospitality for 25 years with tens of thousands of gateways supporting millions of rooms worldwide. Powered by patented technology, Nomadix's family of internet access gateways is designed with reliability and scalability in mind to accommodate small, medium and large-sized venues — from hotels to airports to stadiums and convention centres.
Nomadix Gateways are powered by the Nomadix Service Engine (NSE) software that provides authentication, guest landing pages and bandwidth management. These solutions have earned a global reputation for unparalleled reliability and ease of management.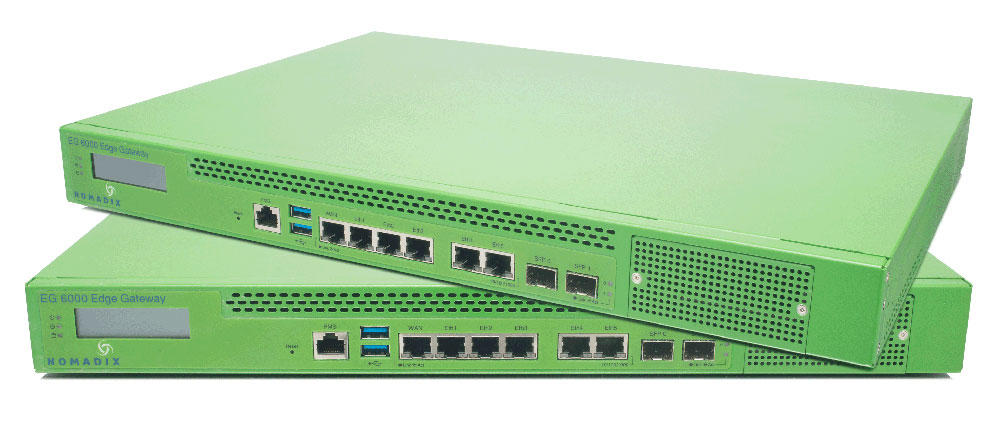 Secure and Easy In-Room Entertainment Solution for Streaming Directly from Guest Devices
As more people "cut the cord" and stream their own content at home, the guest preference to access this same content while traveling has significantly increased. They want to watch their own content by casting it directly to the hotel TV as easily as they can at home. Whether it's to watch the latest Netflix episode, to work out, listen to music, or stream a business training video, guests want to effortlessly watch their own content without having to remember passwords or log onto a public device. They want a simple, secure and seamless experience.
Other solutions on the market require guests to use the remote to choose from the limited apps available on the hotel TV and then slowly click each letter and number to enter their usernames and passwords for each app used. Then guests need to trust that the hotel will remove these credentials after they leave the property.
Nomadix Casting allows guests to easily and securely stream preferred media content from their mobile devices onto the in-room TVs with no need to log into these apps again. Guests choose what they want to watch on popular apps such as Netflix, Hulu, Disney+, Spotify, Amazon, YouTube and many more. Thousands of options are available so guests are not limited to just the sources typically offered by other types of casting or streaming solutions.
Add luxury and convenience to the guest experience through our partnership with Angie Hospitality's suite of voice-enabled digital assistants.
The Angie 24-hour multilingual guest room assistant helps fulfill guest requests, answer common questions about the hotel and nearby attractions and provides a seamless, next-generation hotel experience. Angie devices upgrade outdated equipment, including replacing alarm clocks and phones, and improve the guest experience by offering concierge and digital assistant capabilities in the room.
With the increased need for new safety precautions, the Angie can eliminate touchpoints for guests and staff, while effectively optimizing requests. Guest requests submitted through Angie can go directly to the hotel's workflow management system and other common hotel platforms to fulfill requests such as additional towels or late checkouts. Voice commands enable guests to avoid physically touching the device to make requests. There is also a user-friendly touchscreen if guests prefer this option.
Guests demand the convenience of smart room technologies similar to what they have at home. This high-end guest assistant provides that by connecting to many common room control solutions and IoT devices to allow guests to manage the thermostat, lights, alarms, TV casting, music and more, via voice. These options also enable the hotel to save money by resetting the thermostat temperature and turning off lights when guests check out or leave their rooms.