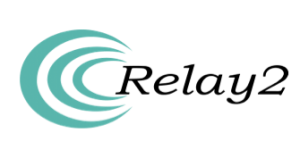 Relay2 provides cloud managed wireless edge computing. Relay2 edge compute facilities enable the access point to operate as a web server, a media server, a cache engine and as an application server running any Docker application. (within resource limits). This puts the data near the user. Eliminating LAN and WAN bottlenecks, providing blistering performance where bandwidth would otherwise be the limiting factor.
Relay2 components are
Cloud managed wi-fi as a service
AI driven Virtual Wireless Expert
802.11 ac wave2 access points. Indoor, Outdoor and Transport.
Integrated CPU to run edge compute applications
Integrated storage to hold multimedia data locally
Docker hub container management for application deployment
Connection-less Event WiFi
The Requirement An event company runs mass participation events in remote locations across the country. The events are temporary and often run on behalf of major brands. The Brands and their sponsors wish to provide event information, result updates, videos and photos, and want participants to be able to register for upcoming events, purchase other services and leave feedback. They also want to gather data from spectators for marketing purposes.
The Problem Internet connection is via 4G at best, and in some sites this is not available. Internet from the attendees mobile phones is often unusable and bypasses captive portals, but event wi-fi is also impossibly slow.
The Relay2 Solution A simple WordPress microsite is developed for each event, and is loaded onto wifi access points. The microsite is fully customer branded and includes forms, videos, and other multimedia items. All locally stored. On the day local admins can load event photos and videos as they are received The wifi presents a captive portal, which gathers participants details and consent. The solution is easy to set up and dismantle, provides fast wifi access to all local resources, and can provide internet access if connectivity is available.
Remote Entertainment System
Background A software developer / media organisation had developed an in flight entertainment system, providing film, music, destination information, menus, flight progress, advertising and much more via wifi  to the  airline passengers' mobile devices. This solution  provided the same functionality as in seat solutions but saved weight, space and cost on the aircraft. They recognised the potential to utilise the solution in other vertical markets such as on buses and coaches, in campsites, service stations, and were looking for a cost effective easily managed hardware solution.
Design Issues Many of the target locations had little or no internet connection. The service required a server, access points, and ethernet switching, which worked on large sites but became cost prohibitive in single AP deployments and space prohibitive on transport.
The Relay2 Solution The repurposed software was imported into Docker Hub, and from there, alongside the media content  uploaded onto  Relay2 Edge Compute APs. Indoor and outdoor versions are available and each AP acts as an "entertainment system in a box" easily deployable in any location, regardless of WAN bandwidth.
Information and Advertising
The Requirement A transport organisation wishes to provide live arrival and departure information, video advertising, and notifications via high definition large format display screens, wirelessly connected to the local network and from there the internet.
The Problem A media server is to be deployed at each location, which serves many screens. Each screen has some limited cache, but insufficient to store the advertising content in full. The switch infrastructure has 1G interswitch links and switch to AP connections. The video is saturating the wired switch network
The Relay2 Solution The media servers are implemented on Relay2 wireless access points. The access points are capable of storing 128GB of video content . This local cache brings the content close to the screens, eliminating the LAN as a bottleneck.
Noticeboard Augmentation
Background At a remote attraction, physical notice boards are used to display information about  the attraction, and at various points, about individual artifacts. The organisation wishes to "up their game". They want to understand more about their visitors, make the information more relevant to younger visitors, and more comprehensive for all. This means providing a broader array of  content including video, and using a wireless network with captive portal to capture visitor information and consent.
The Problem The location is remote. There is no building, and no fixed internet connection.
The Relay2 Solution An outdoor Relay2 wireless access point  powered from lighting, (solar power is possible).  provides a local wireless network, accessed via a captive portal. The Relay2 Edge Content Hosting Application is deployed. This stores files on the access point that can be accessed from devices connected to the wifi. Branded labels offering "More Information" attach to the physical notice boards, and offer a QR code which connects the user to resources. The warden collects portal data and returns it from his home.