The Wildfire platform is the glue which links TES Media's location analytics, captive portal, bespoke apps, and digital marketing system together, creating a virtuous circle which, onboards and profiles customers to wi-fi, delivers customer engagement, and provides location and engagement analytics.
HEAT uses wi-fi access points and bespoke sensors, bluetooth sensors and cameras to derive presence and location. TES Media Heat Sensors facilitate anonymous pre-connect wi-fi location services as well as identity based post connect location. The Heat Analytics Engine also provides business focussed dashboards.
GDPR-compliant captive portal solutions for organisations providing public-facing WiFi
FLAME is a low cost, high value captive portal solution. It controls internet access, manages permission to gather & use data, enforces terms & conditions of use, gathers data from users & devices, provides branding & marketing opportunities and offers analytics and reporting. It also offers radius integration, facilitating AAA access for known users.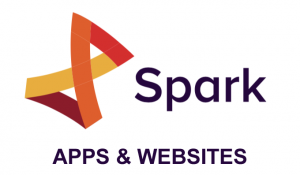 Driving visitor engagement with real-time, data-driven content to boost customer satisfaction and corporate profits
SPARK enables organisations to quickly develop unified omni channel marketing via app, web, signage and kiosk. It is a content management system and a library of wireframe designs which we brand and customise for location owners.
Marketing, campaigns, rules engine and sponsorship platform
BLAZE is a marketing campaign solution consisting a campaign builder, campaign manager, campaign dashboard, analytics system and rules engine, enabling marketing departments to build and distribute omni-channel campaigns. Marketing campaigns can be triggered by the rules engine, creating a marketing platform that engages customers across all media throughout their journey cycle, via full knowledge of their identity, location, profile, and habits.